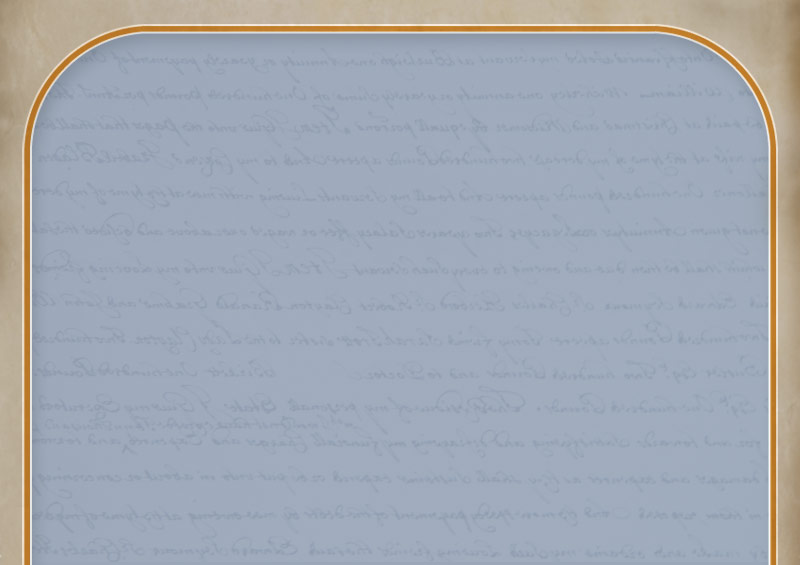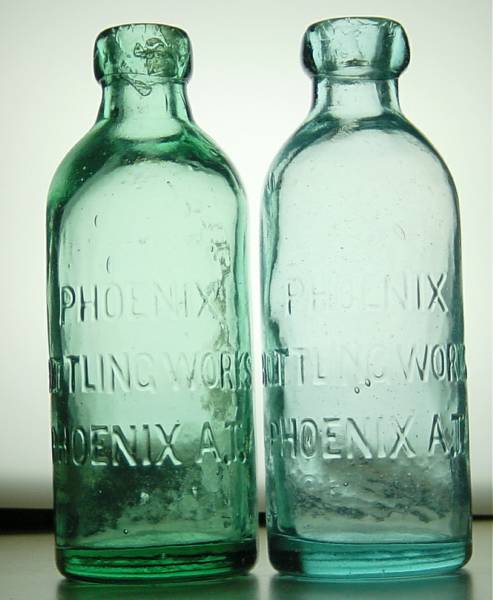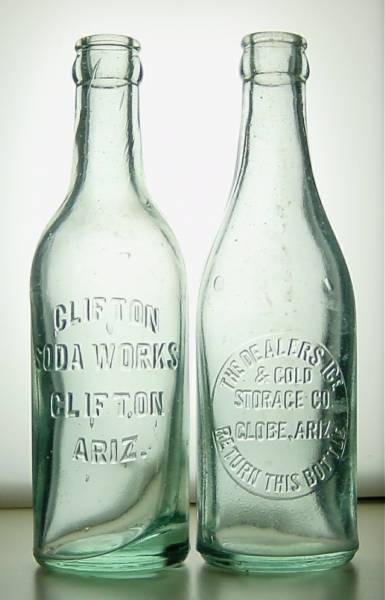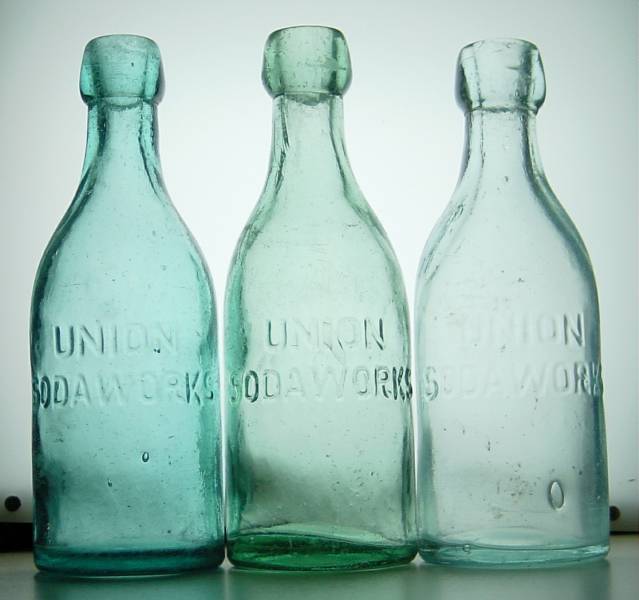 Buy * Sell * Trade

Arizona Bottles, Stoneware & Advertising

Collecting Arizona bottles and advertising items has been a passion for Karen & I from almost the beginning. As a western soda collector early on and with Karen's attention being towards small medicines we soon had put together a nice little collection of Arizona soda and pharmacy bottles. From there interests expanded into whiskeys, milk bottles, food bottles, stoneware, dose glasses, signs, calendars, souvenir china, advertising & calendar plates, tokens and other advertising pieces and go-withs. About every aspect of early Arizona advertising is represented in our collecting from items from the territorial years to newer pieces from the 1920's & 1930's. Our present collections of Arizona soda and pharmacy bottles are some of the most complete of their kind with well over 300 differant sodas and 130+ drugstore bottles represented. We are always looking for new pieces to add and upgrade and are willing to pay accordingly for good items.

From this desire to collect and an appreciation of Arizona history came the idea of writing A Collector's Guide to Arizona Bottles and Stoneware which was originally published in 1999 and has been completely expanded and updated in 2008. The publication of this volume we believe set a standard for professionalism, honesty and integrety needed in setting values for Arizona soda, pharmacy, whiskey and food containers that carries over into our dealings when we buy, sell or trade for items for our collections. With this being said, we would like to show some of the Arizona items we collect.

Arizona Sodas


      Union Soda Works - Tombstone


Phoenix Bottling Works - Phoenix A. T.

    Clifton & Globe
Arizona Druggists

       Tempe



  Phoenix



    Jerome



   Flagstaff



Prescott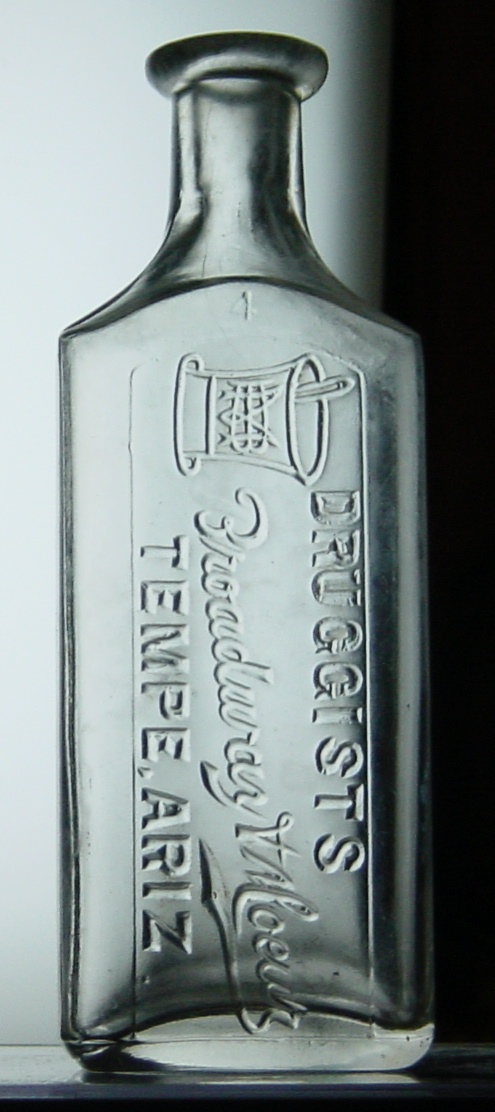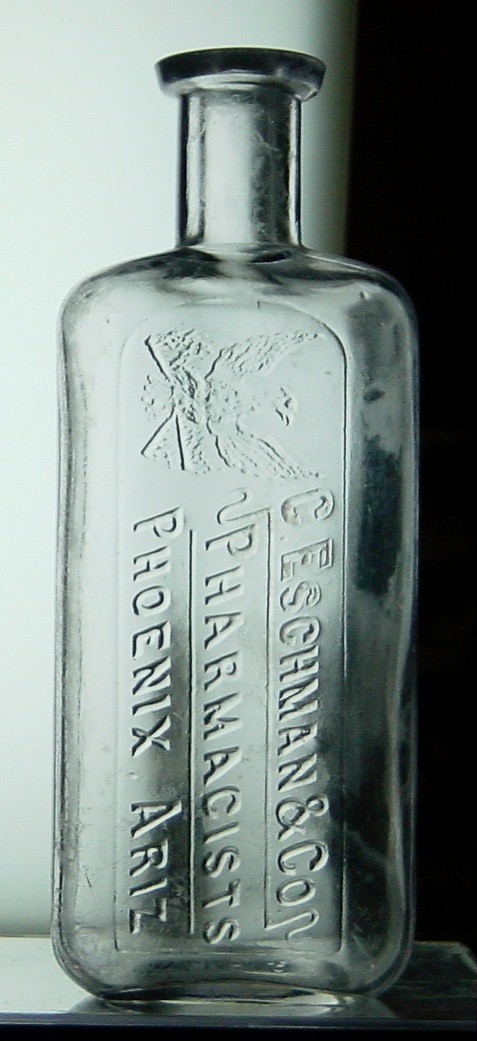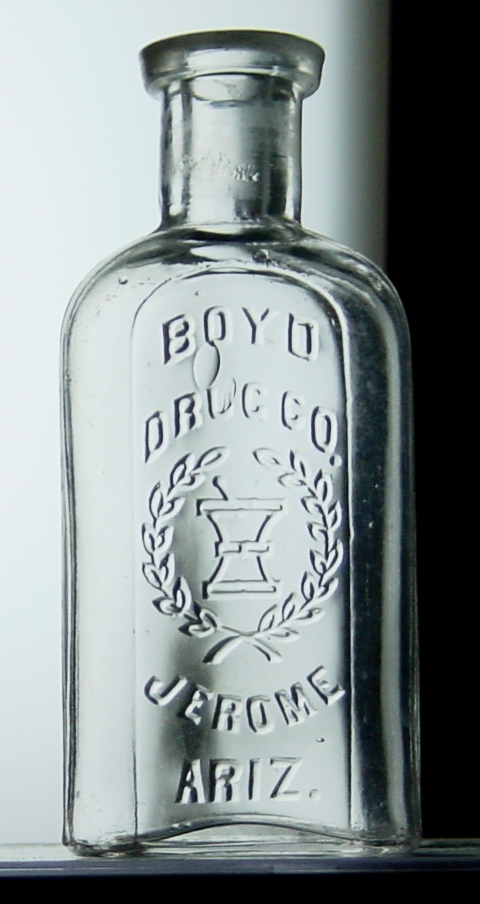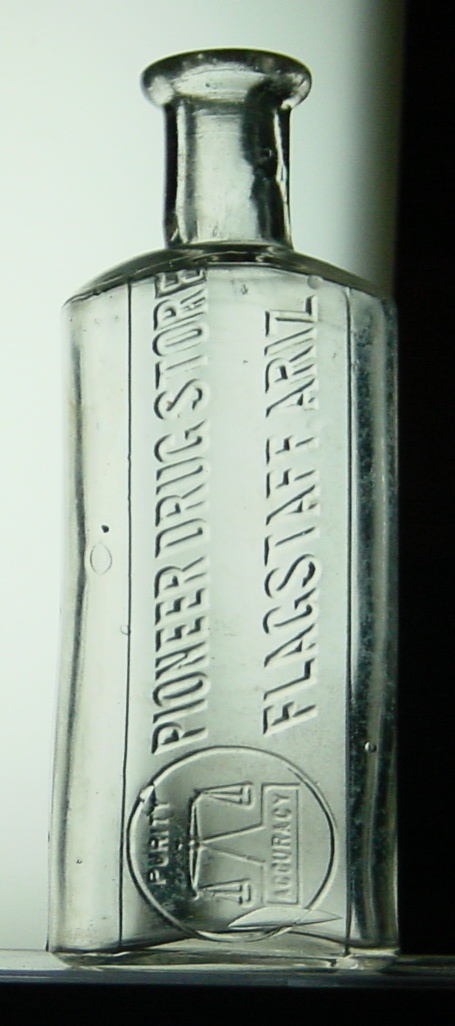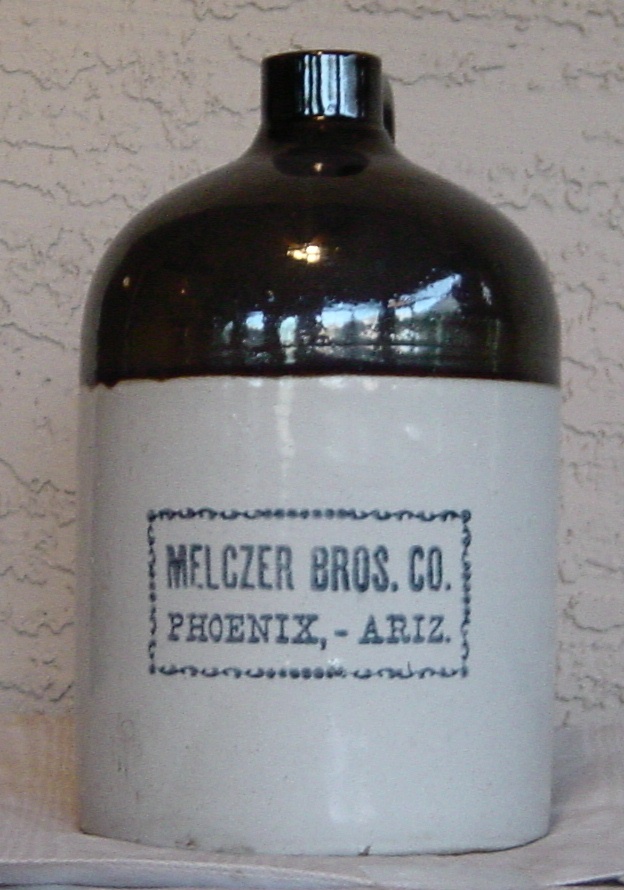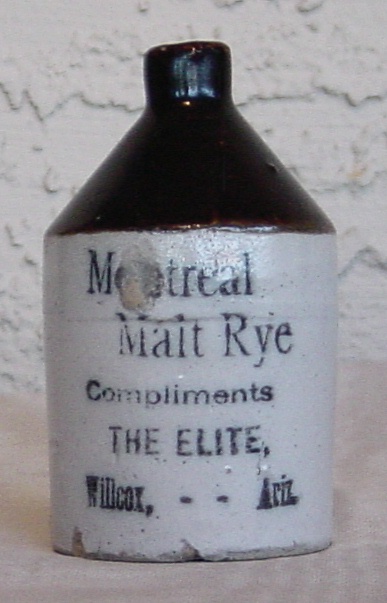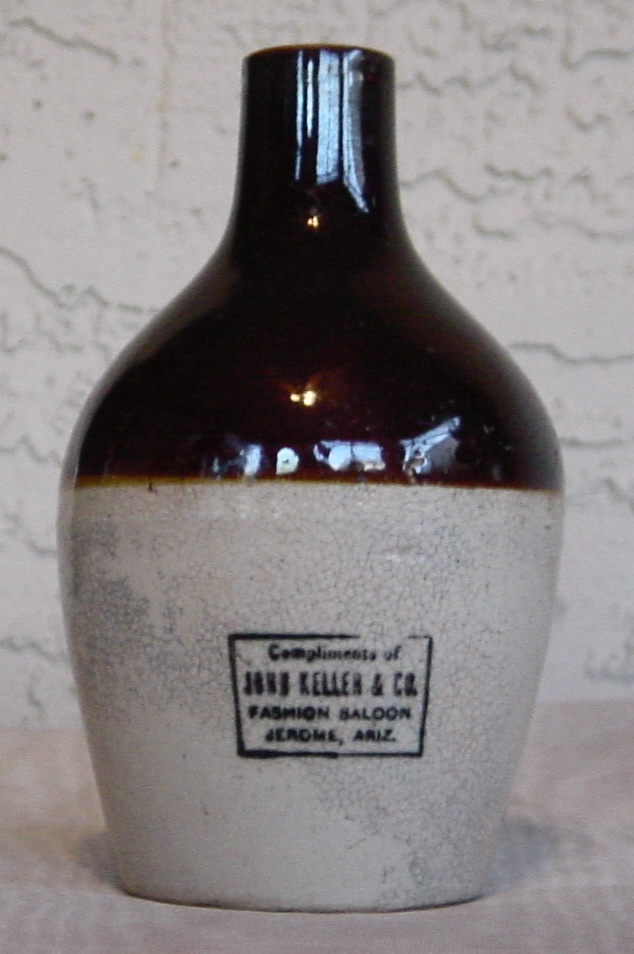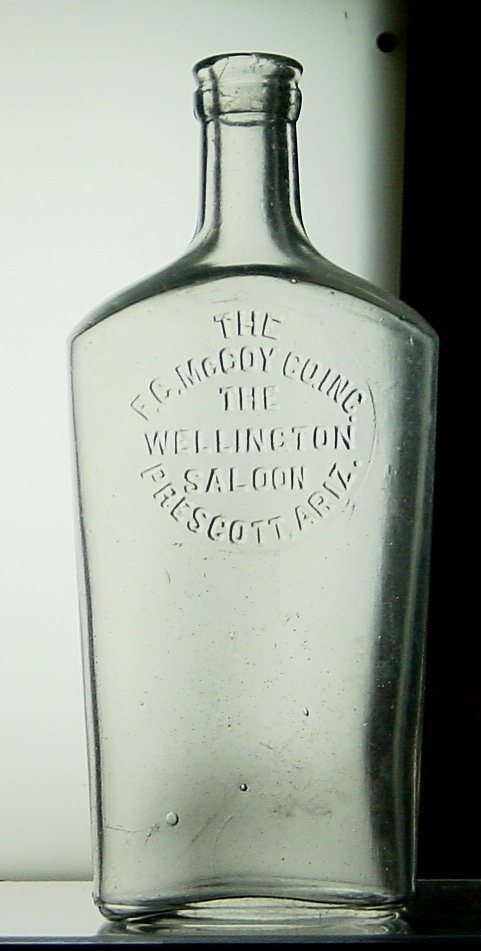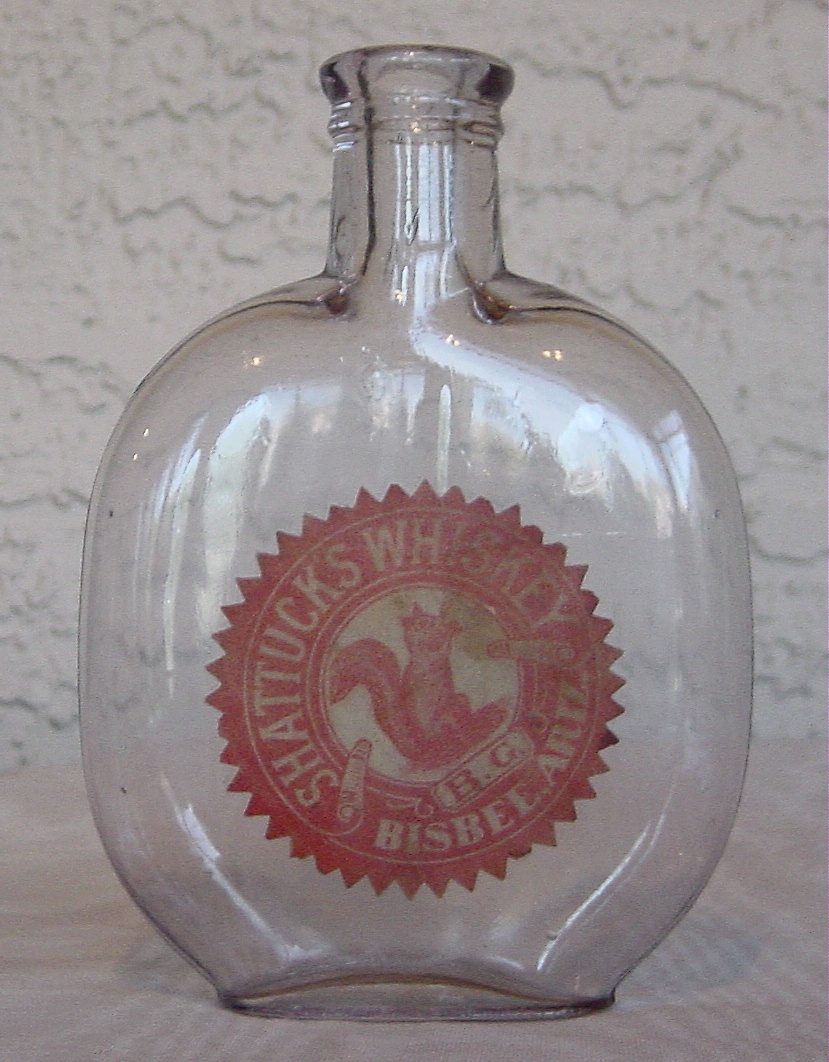 Arizona Whiskies




           Prescott









    Bisbee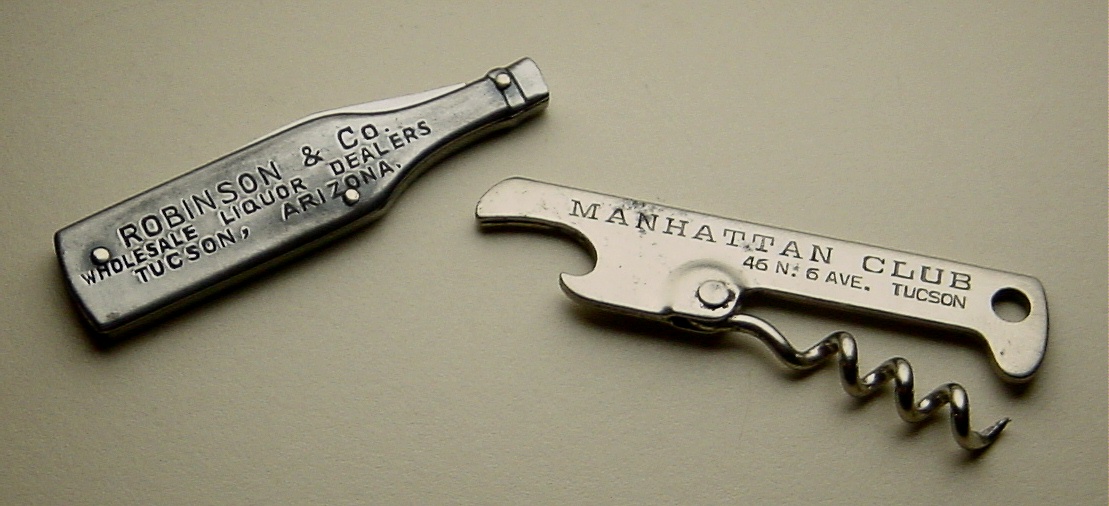 Arizona Stoneware Jugs



Phoenix - 1 gallon





Willcox - mini jug




       Jerome - pint

  Whiskey Advertising Go-withs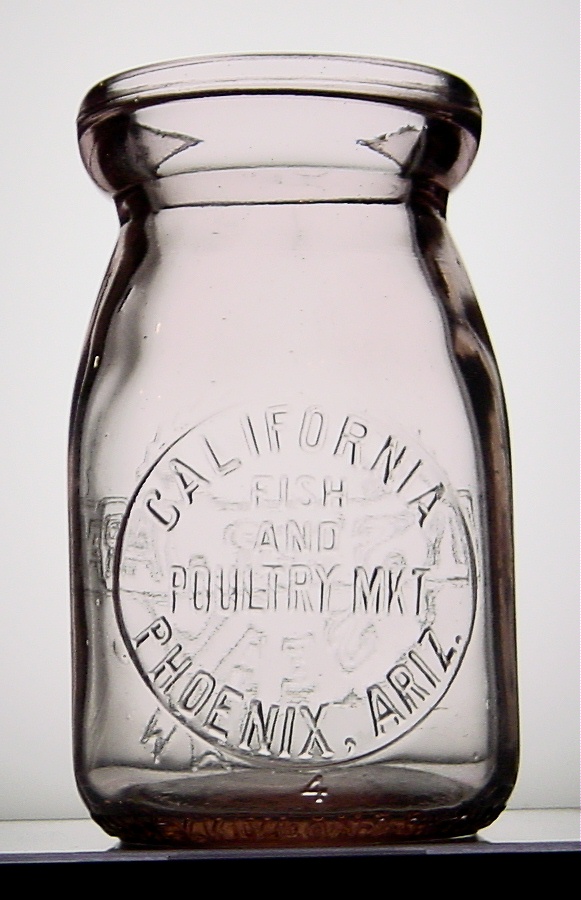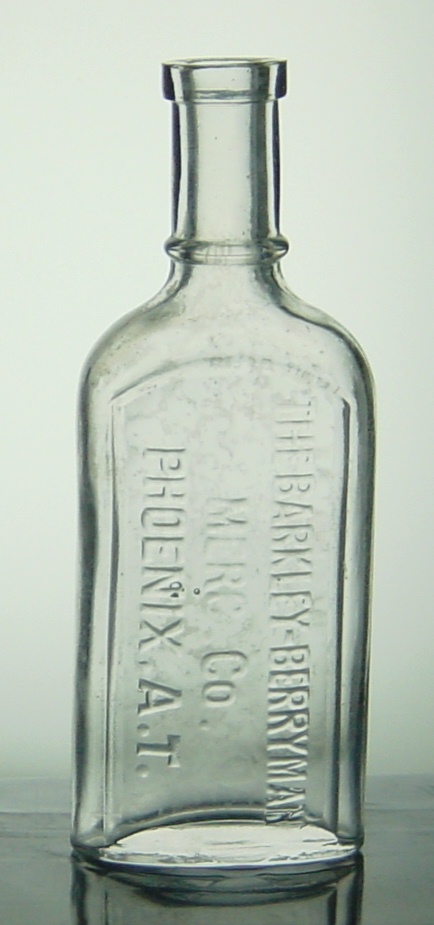 Arizona Food Bottles


Phoenix Oyster Jar

  Phoenix, A. T. Extract  Phoenix Olive Oil          Phoenix Milk


  Jerome Milk